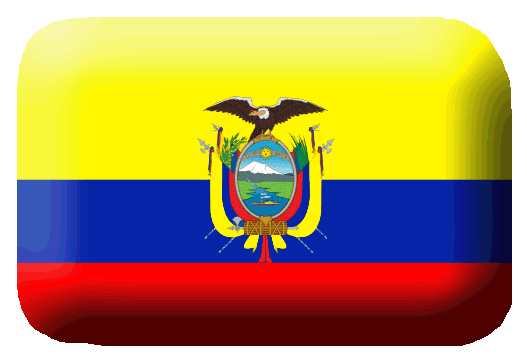 Blogs from the station
​
Students, volunteers, and researchers shares their experiences and impressions of Payamino: Passing through Payamino.
​
Illustrator and writer Jon Berkeley writes about a surprise visit to Payamino, all the way from Spain, on his blog Here we are indeed. You may have to scroll down past more recent posts.
​
Related blogs
​
Blogs from some current or previous residents at the the research station, which contain some posts about Payamino and Ecuador, amongst other things.
​
Masters student Molly Crookshank writes about her time in Payamino assisting with bromeliad and invertebrate research at the station, on the WaterToGo website. You may have to scroll down past the section on Guyana if you only want to read about her experience in Payamino.
​
Dr Ciara Stafford spent a year at the Timburi Cocha Research Station conducting field work for her PhD and subsequently returned a number of times to teach on the University of Manchester field course in Payamino. Her award-winning blog, Stripy Tapir, contains several posts about critters and adventures in Payamino. You may have to search for Payamino posts, but Dr Stafford's other posts are well worth a read!
​
On Huts, Hammocks, Guambritas, and Warmis, Sallie Painter and Lucas Huggins, former Logistics and Communications Coordinators (respectively), write about their time in Ecuador and their research in Payamino.
​
Featured on the University of Manchester's placement student blog Manchester Scientists Castaway, former Logistics Coordinator and now zoology graduate Tamara, writes about trips in Ecuador, life at Timburi Cocha, breeding tadpoles, and flying drones. This blog was shared with other zoology placement students in the Seychelles islands.
​
On her mixed blog, Tambarikosy, Xaali O'Reilly Berkeley writes about life at the station, working with camera traps, and collecting epiphytes, mostly from a year on placement there in 2012 as Communications Coordinator. Since then, there is the odd post from more recent visits on field trips and field work. You may have to search for posts from 2012-2013 or scroll down past more recent posts.
​
​
Videos
​
University of Manchester Ecuador field trip 2013 by Nate Betteridge https://www.youtube.com/watch?v=i134Q_NKEZM
A Year in Ecuador by Xaali O'Reilly Berkeley